MERZ B Good Basics Crew Neck Sweat Embroidery Patch | Gris Melange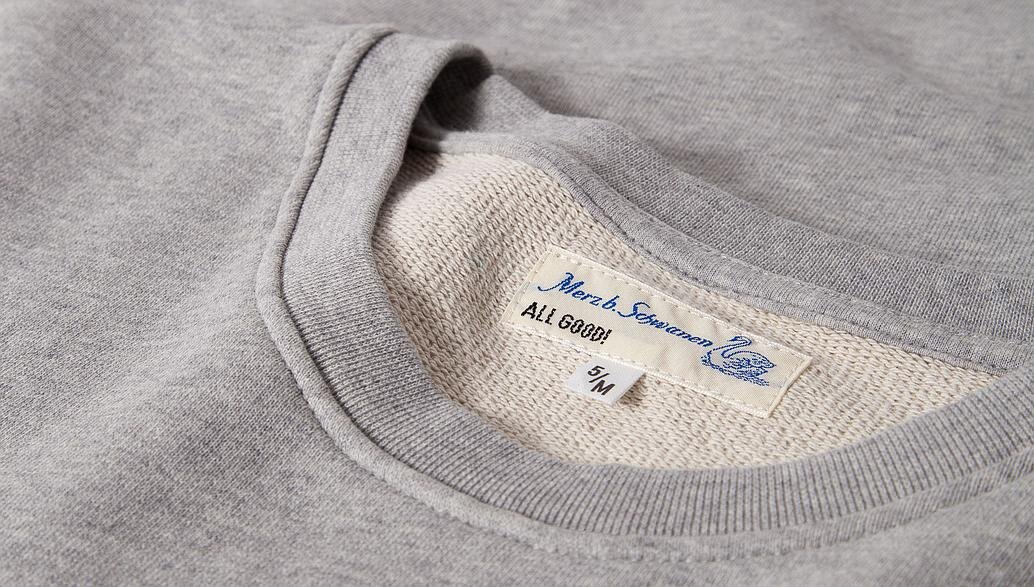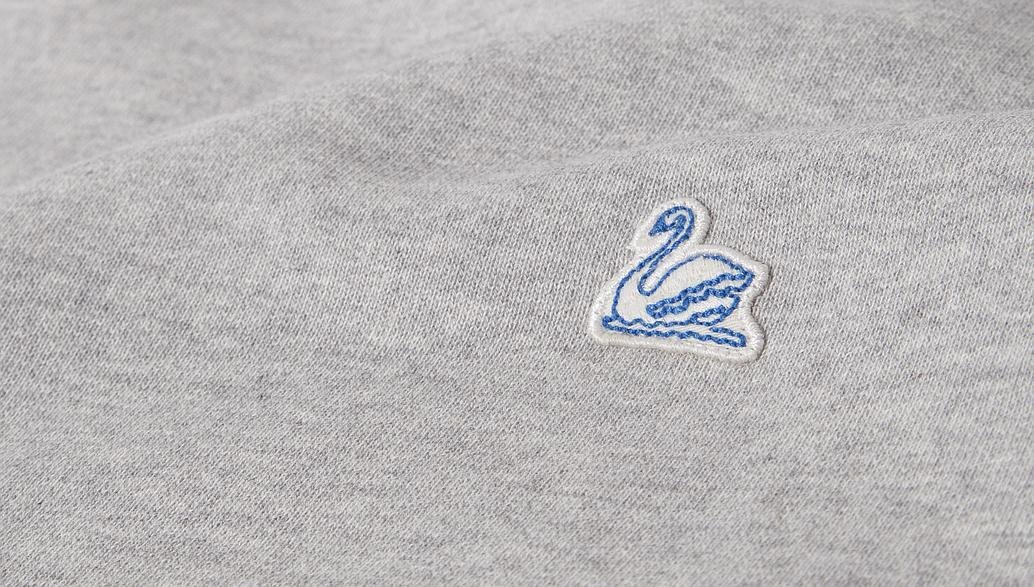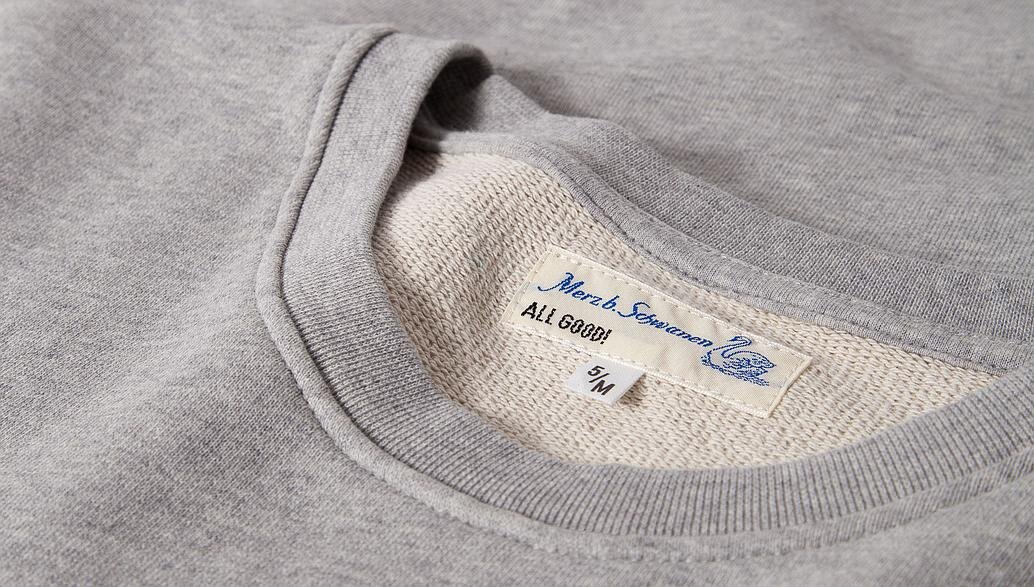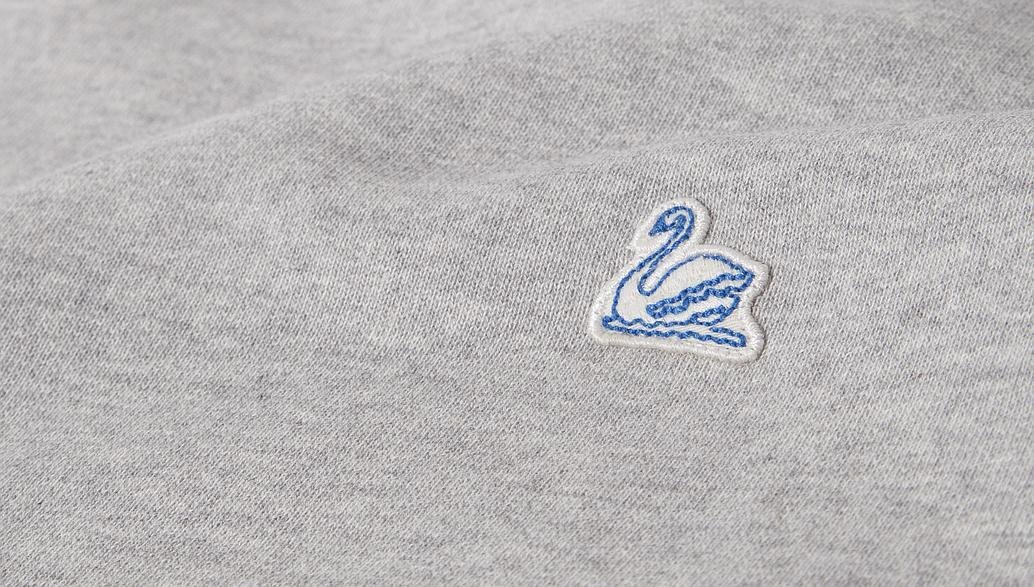 MERZ B Good Basics Crew Neck Sweat Embroidery Patch | Gris Melange

Easily show where your favorite sweatshirt comes from! With the refined yet carefully stitched swan logo patch on the chest, set a subtle statement in style with this contemporary sweatshirt. As part of the GOOD BASICS line, the sweatshirt blends modern aesthetics with high-quality materials: Certainly equipped with iconic Merz b. Schwanen details it provides an excellent feel, maximum comfort, and a cool look. So set a good statement every day!
Production: Made in Portugal
MERZ B.
Vous vous apprêtez à acheter un savoir-faire incroyable : celui de la maille "circulaire". Tous les produits Merz. B sont fabriqués selon une technique ancestrale encore maitrisée dans l'usine Merz.B. Les tee-shirts et sweatshirts ont une structure tubulaire; c'est à dire que vous n'avez aucune couture sur les côtés du vêtement.
The origins
Driven by a sense of certainty, Peter Plotnicki researches the origins of this extraordinary piece of clothing and uncovers a textile industry over one and a half centuries old, located in the Swabian Jura.
A flea market vendor from Berlin bought the Henley-style longarm-undershirt at one of the last hosiery companies called "Merz b. Schwanen". The company was founded in 1911 by Balthazar Merz and employed more than 2,000 workers over several decades – a rarity in this otherwise very poor region.
Globalization finally ended the success story of the family-owned business three years before Peter Plotnicki found it – the heirs closed the manufactory due to a lack of orders.
The vision
Touched by the tragic, but sadly very common story of the company, Peter Plotnicki visits the Swabian Alps and meets one of the last textile manufacturers, Rudolf Loder. The latter surprises Plotnicki with a room full of authentic circular knitting machines from the 1920s to 60s – unused, crusted with dust, but completely intact.
"Gitta's and Peter's idea to revive these machines in order to fabricate new, but traditionally made circular knitware, amazed me", said Loder, a "textileist" with heart and soul. Together, the three started to put their vision into practice.
Good moments, good things - we all know they exist. But what is it, that makes a moment or a thing good for us? Mostly people make this possible, don't they?
A new chance
Ambition, patience and confidence are key:
The headquarters are established in Berlin where Peter and Gitta Plotnicki have been living for many years. While the two develop the first collections and the distribution strategy and thus lay the groundwork for Merz b. Schwanen, Rudolf Loder tinkers persistently with his old machines in Albstadt.
It takes a whole year to restore the complex mechanical machines. It is a particular challenge to find skilled people to operate these old machines, one the three manage perfectly.
This is, because the project begins to raise dust in the Swabian Alps – especially Balthasar Merz' descendants are intrigued by the entrepreneurial vision. They offer Plotnicki their old brand name "Merz b. Schwanen"
"I was thrilled. Suddenly, we held more than a century of company history in our hands. We couldn't have wished for better support and a more effective motivation", Plotnicki said.